Aveiro Port in the 2012 HOT BLADE route
In July, the Aveiro Port was stage of war material intense movement. It was all about the occurrence in Ovar, of the 2012 HOT BLADE, a Multinational Helicopter Exercise, part of the European Defense Agency Helicopters Training Program (HTP).
German and Dutch forces chose the Aveiro Port to unload more than 600 ton of war material, including trucks and two helicopters.
Highlight to the presence of "Nordersand", sailing from the Marghera Port in Italy. This ship has 3.173 of gross tonnage and 98,90 meters of length over all of and carries a total of 385,2 tons of war material from the Netherlands Armed Forces.
The "Hollum" transported two helicopters from Germany Armed forces (225,5 tons). With origin in Emden, Germany, this ship has 5.344 of gross tonnage and 115,49 meters of length over all.
After the end of the exercise, in 18th of July, the Dutch and Germany personnel will return to Aveiro Port in order to transport back all the material they brought to Portugal.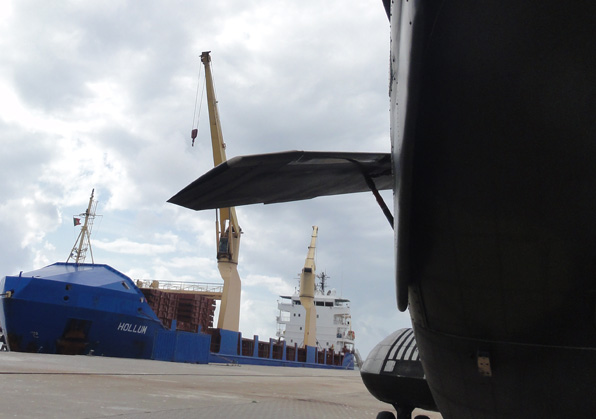 2012-08-20